Over the past two years, staff members of the Stewarts & Lloyds Group, collected money to donate to CANSA. Stewarts & Lloyds contributed towards thes… 
---
Hermien de la Mare, PRO for Stewarts & Lloyds, was invited to the CANSA Head Office to receive a Certificate of Appreciation in making a difference in the fight against cancer.
Donations of this kind is used for cancer research, assisting the public who do not have access to medical aid to go for check-ups and tests, mobile oncology clinics, wellness and support centres and so much more.
Stewarts & Lloyds will, once again, be taking part in the annual CANSA Shavathon on the 1st of March. Each of the 30 nationwide branch network will be shaving or spraying staff and customer heads, so visit these branches and make a donation.
CANSA's purpose is to lead the fight against cancer in South Africa. Its mission is to be the preferred non-profit organisation that enables research, educates the public and provides support to all people affected by cancer.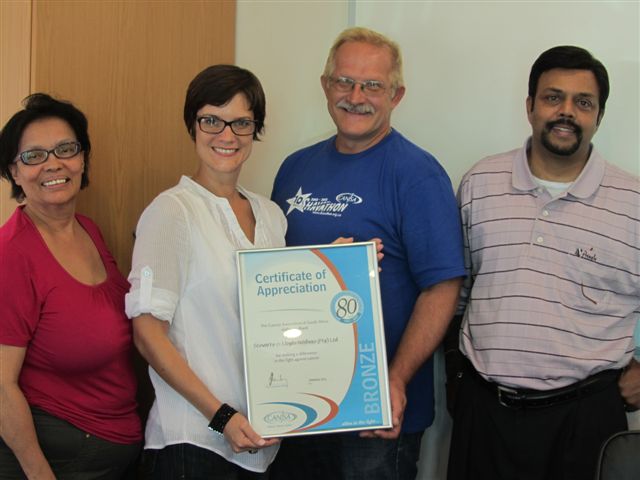 (From left to right) Magdalene Segvin, Clinical Specialist for CANSA, Hermien de la Mare, PRO for Stewarts & Lloyds, Munnik Marais, Head of Business Development for CANSA and Saggy Ramsomy, Head of HR for CANSA.